hi readers,
It's californiangirl back with a new post! Today I wanted to share with you'll my updated body/skin routine, aka some of my favorite skin care products and how to use them. I have medium oily, combination skin, that doesn't break out too often but can sometimes. Here is my daily body and skin routine!
FOR THE FACE
1. grapefruit oil free acne wash by neturogena
I love this face wash because it first of all smells delicious and wakes me up, and two it is really refreshing and helps tone down my oily skin and prevent breakouts!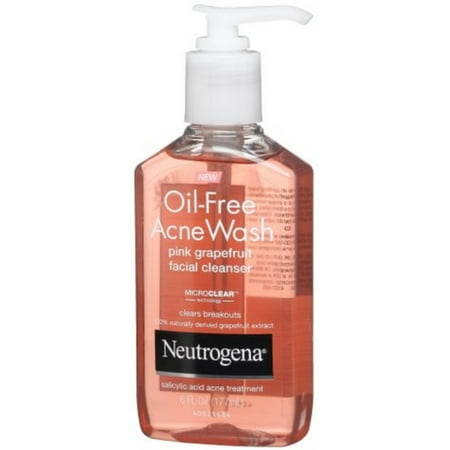 2. cetaphil moisturizer
Next thing you gotta do is moisturize. My favorite one is the cetaphil moisturizer because it is super-duper light but also moisturizing. I don't like the moisturizers that are super heavy for my oily skin so this one is perfect for my skin and keeping me moisturized
3. mario badescu facial spray
This is my favorite facial spray of all times and it keeps me and my skin refreshed! I think I've mentioned this before on my blog showing how much I love and appreciate this product.
4. ocean salt facial and body scrub/mask
Once a week I will use the product Ocean Salt from Lush to exfoliate my skin. This product is kind of rough on my face so I can only use it once a week. It kind of stings for me since I have sensitive skin but it really helps exfoliate and smells good too. I also do a mask once a week. There is this charcoal mask I've been loving from Organik Botanik, (you can pick this up from Marshalls/TJ Max) and I also love cupcake from Lush.
FOR THE BODY
Now onto what I use for my body! I have a bit of bacne (Back Acne) but have pretty "normal" skin. These are the products I use to keep my body moisturized and feelin nice.
1. soap and glory body wash
OMG I love this body wash so so so much! It smells delicious and also is super moisturizing. Afterwards I sometimes don't even use a body moisturizer since it has a built in lotion and makes my skin so soft!
*Quick Tip: for my bacne, I put this on a loofah and make large suds as well as exfoliate my back with it!*
2. rose jam shower gel
Another one of my favorite body washes that I am currently using quite a bit is Rose Jam from Lush, which smells absolutely delectable, like honey and roses. This is a bit pricey, but totally worth it in my opinion. Also it is a thick texture, a little goes a long way when using it.
3. Ro's Argan Body Conditioner
Also from Lush and sharing the same scent of Rose Jam, this is something a little bit different. It's a body conditioner, used the same way as a hair conditioner but on your body. Put a thin layer all over your body, then gently rinse off. I use this with Rose Jam as a special treat as it leaves me not only smelling amazing but also my skin silky smooth.
4. aloe vera
If my skin is feeling nasty and dry (i.e.: I'm sunburnt) I love using Aloe Vera gel to heal it. This feels really cooling and great for creating more refreshed skin.
5. soap and glory body lotion
Sharing the same scent as its body wash counterpart, this lotion is so moisturizing and absolutely amazing! I love it so much and use after my shower for smoothing my skin!
And that's my skincare routine! I hope you enjoyed this post and please let me know in the comments what skincare products you've been digging this month!
xoxo,
calforniangirl